Who is So...? Our mission is to offer high quality fragrances that suit all tastes and budgets, as we believe that beauty should be inclusive and available to all! By working with some of the best names in the perfumery industry, we're able to offer fragrances produced by some of the finest fragrance houses, but at prices that won't break the bank.
Discover the full Body Mist by So...? collection that ranges from the sweet and fruity, to the fresh and floral.


So ...? Watermelon body mist is a sparkling, refreshing fragrance cocktail that opens with juicy notes of watermelon, enhanced with fresh accords of raspberries and apple blossom. The perfect fragrance to wear on any occasion!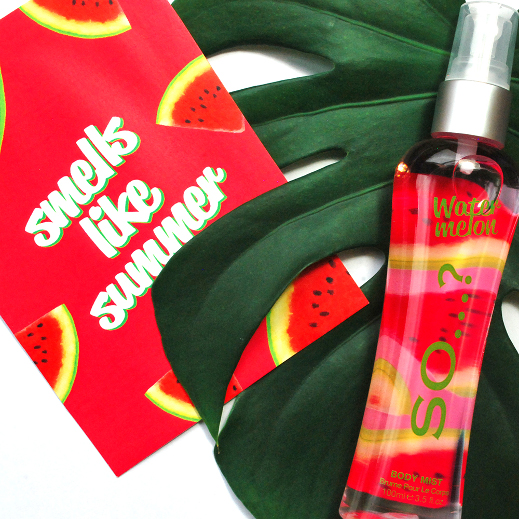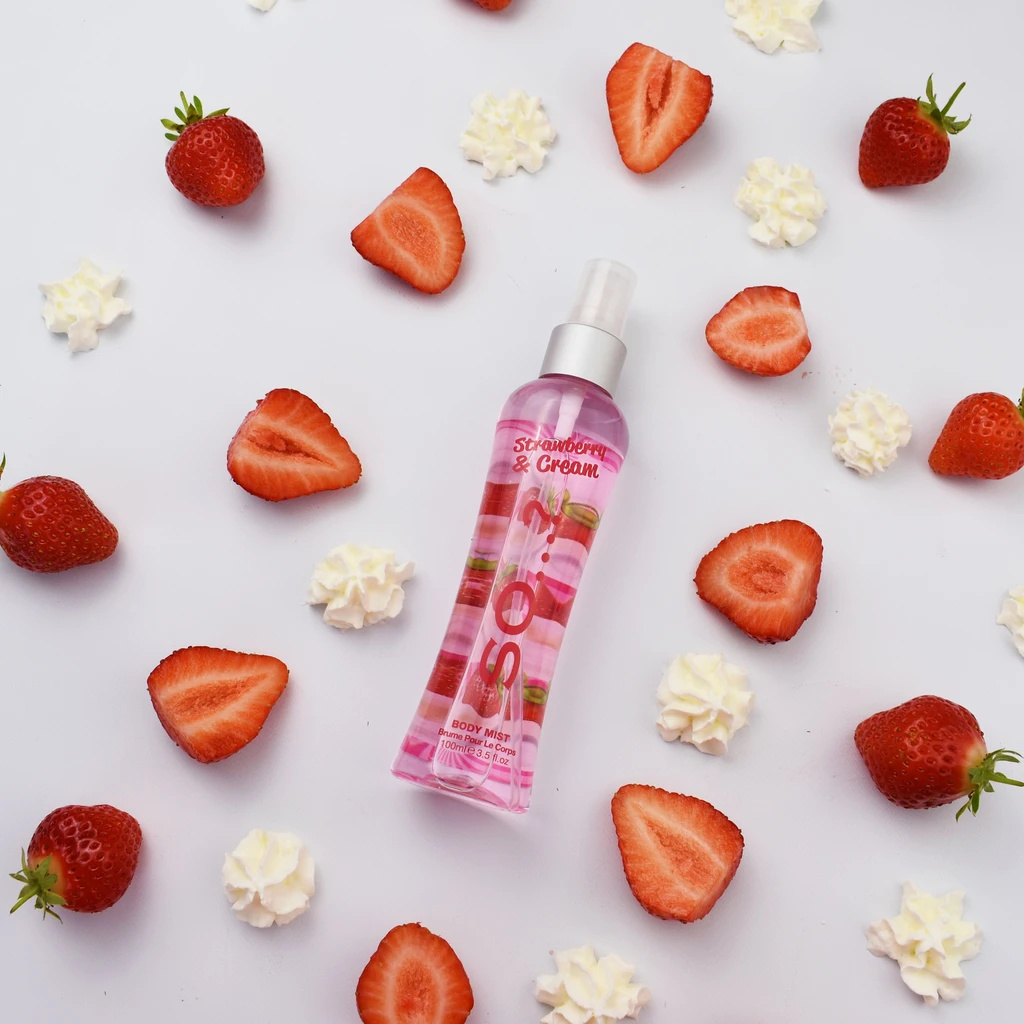 This is a refreshing blend of juicy strawberry and cool cream. A delicious handbag accessory!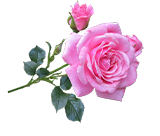 A beautiful blend of peach blossom and peony flowers creates a delightfully fresh & floral fragrance.