Capture your essence!
Discover a series of elegant Eaux de Parfum and body mists that release a rich blend of aromas. Choose the fragrance that best suits your inner and outer energy - a unique fragrance tailored to you.
Your AURA is defined by the energy of your body, the air of mystery that surrounds you, and the balance in nature's subtle signs... or simply by the scent that appeals to your sensual soul.
AOURA LONDON is an ideal proposition for a woman who likes a spectacular, elegant fragrance with a hint of mystery and at the same time exceptionally feminine.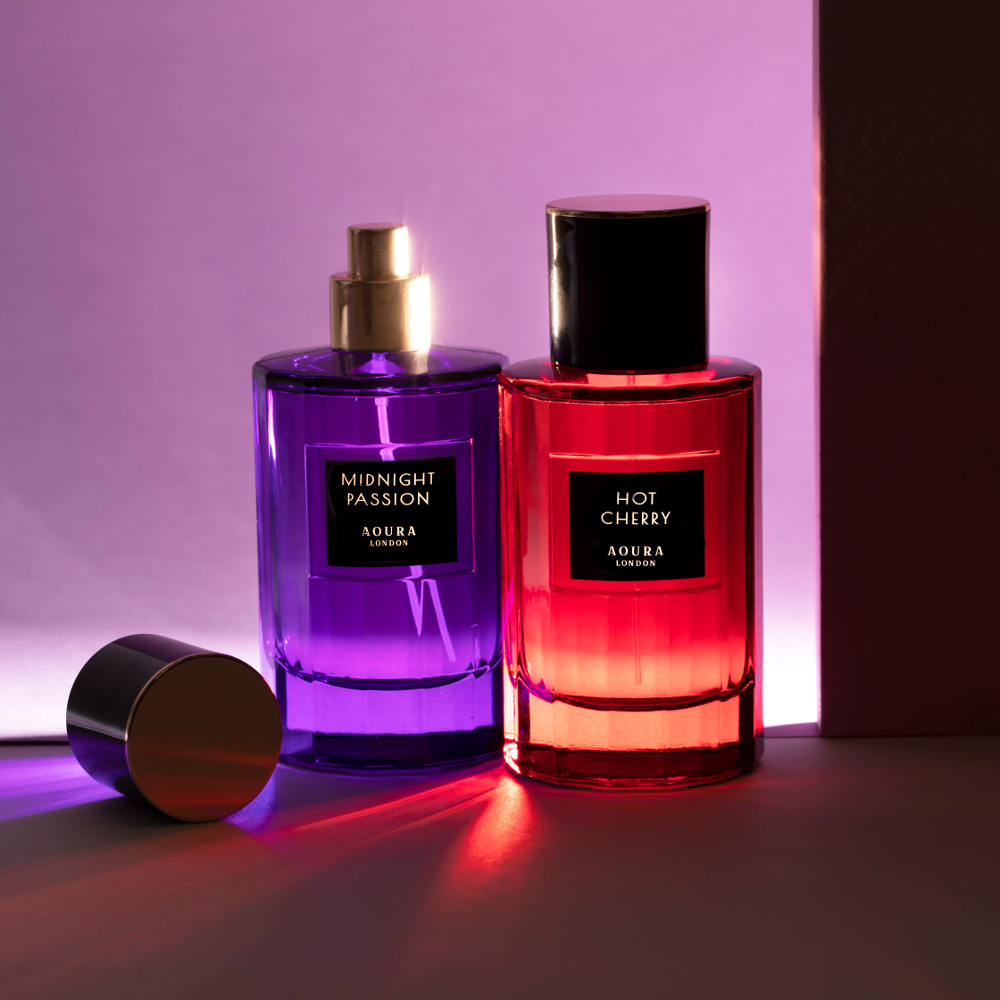 AOURA LONDON is a refined, expressive, naturally elegant brand that rediscovers the secrets of mysticism. The fragrance was closed in a colored glass bottle with facets and gilding. The intense and energetic colors of the bottles inspire like precious precious stones. The black, shiny cap with a gold ring is a unique complement to the whole.