MBeauty Cosmetics co., ltd. is a dynamic company which produces innovative cosmetics for home and professional use. In spite of its relatively young age – 11 years – the products manufactured by Mbeauty Cosmetic are widely known in Asia, USA, Middle east and Europe and highly appreciated both by professional cosmeticians and clients of prestigious beauty salons. MBeauty Cosmetic has created a range of mask packs which will help with deep treatment of various skin types with nutrients. All ingredients are thoroughly selected and refined and they have undergone complicated multi-stage handling processes which provide the high quality and hypo allergenic features of the product.
5 Types of Superfood Mask:
It is made from natural as the main material and does not cause any pollutants during the production process. As an eco-friendly material, it naturally biodegrades when buried.
Botanical with healthy superfood ingredients
Due to the unique structure and arrangement of the tencelfibers, it has moisture-controllability, leaving no moisture layer on the sheet where bacteria can grow.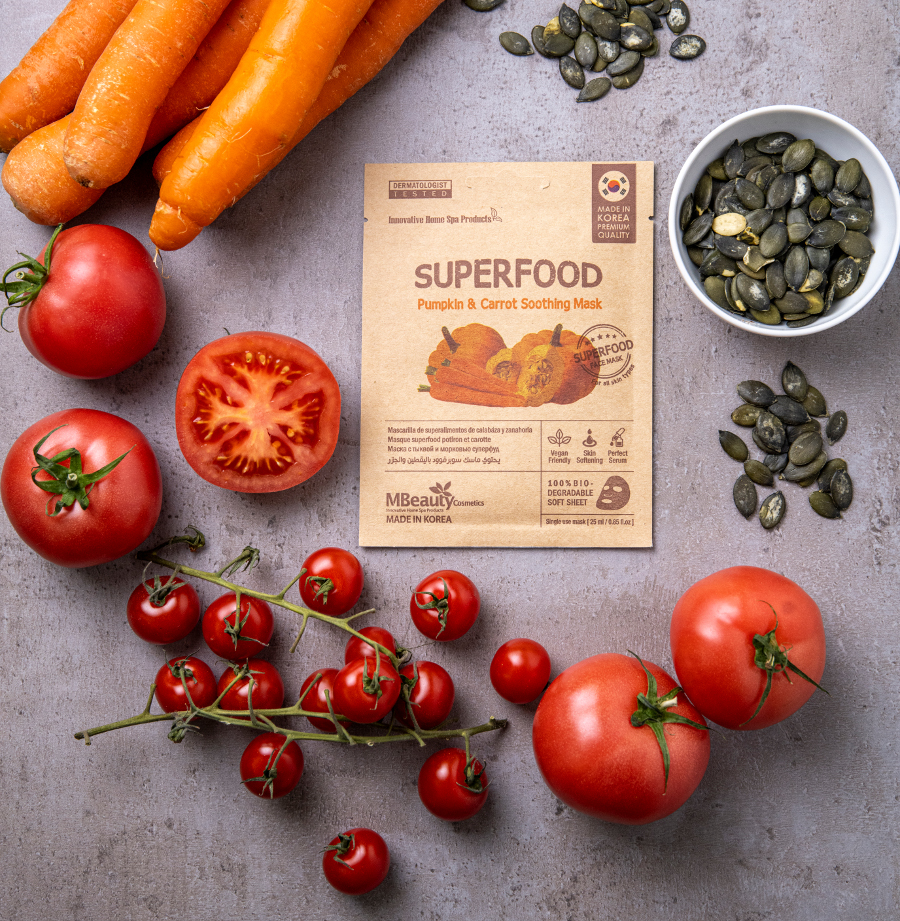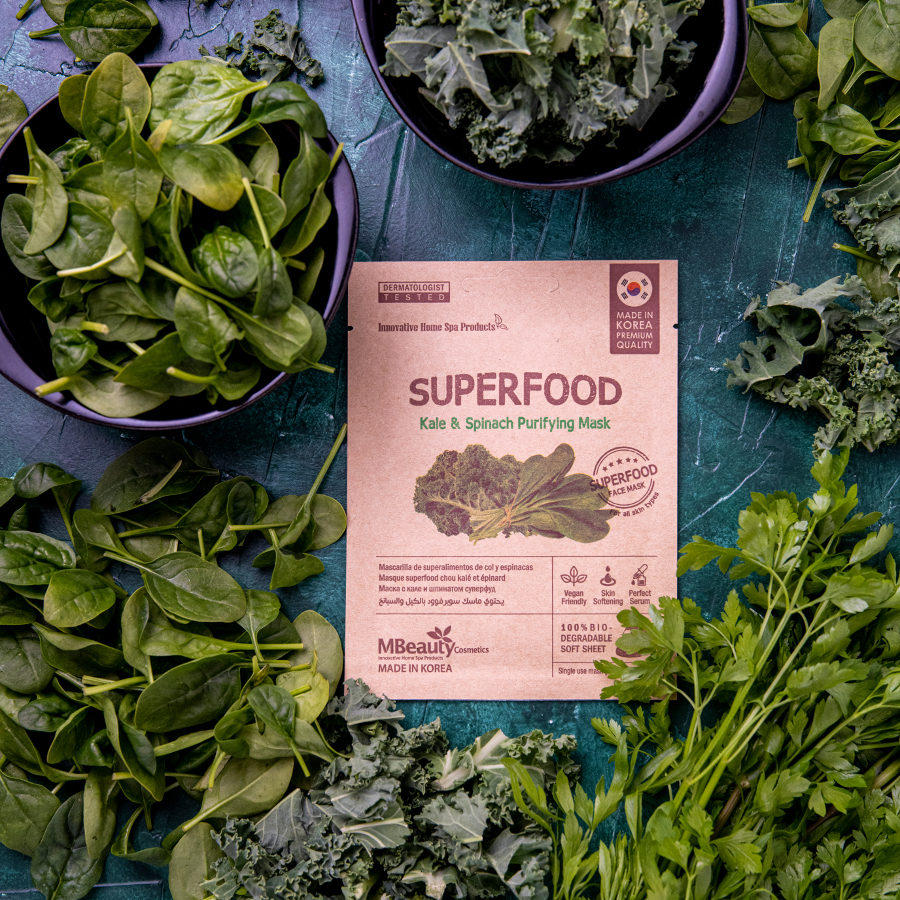 Natural biodegradable sheet:
It has a strong durability comparable to polyester and does not stretch when wet because its strength does not decrease.
It is more absorbent than cotton and rayon, and has better skin adhesion when holding make-up toner.
It is as smooth as silk, softer than cotton, glossy and it has excellent transparency.